On Exhibit through Jan 7. De Angelenos features 5 Los Angeles artists – Angel Contrereas, Jesse Fregozo, R. Joseph Cervantes, Sketch One, and Stacy Soriano. This exhibition demonstrates a range of mediums and subject matter significant in local communities. See the full exhibition and artist information below.
Angel Contreras
"My name is Angel Contreras also known by nickangel. I'm from City Terrace and consider myself a native to the East LA/Boyle Heights area. I specialize in monochromatic realism and portraits. I practice mainly with graphite pencil although I am interested in practicing other media. I primarily work on portraits of personal acquaintances as my family and friends are my support network. I create my art based on artists I connect with or who have helped me overcome personal hurdles and use the artistic process as my expression."
@nickangel on Instagram
R. Joseph Cervantes
R. Joseph Cervantes is a Los Angeles County based gay Hispanic artist that uses any medium to boldly express, connect and share his vision of life, love, humor, activism, both the beauty and cruelty of his life experience. His artwork and freely express and tell stories based on personal or witness accounts. Born and raised in L.A. County, Cervantes formal training and his education comes from Cerritos College and Art Center College of Design. Cervantes' conceptual artwork uses many different mediums to materialize into reality. He is trained in fine art photography, ceramics, digital media, deejay, and installation art, Cervantes has been able to use those and other methods to express further his concepts. You can follow on social media @SHAiNK562 and at rjosephcervantes.com.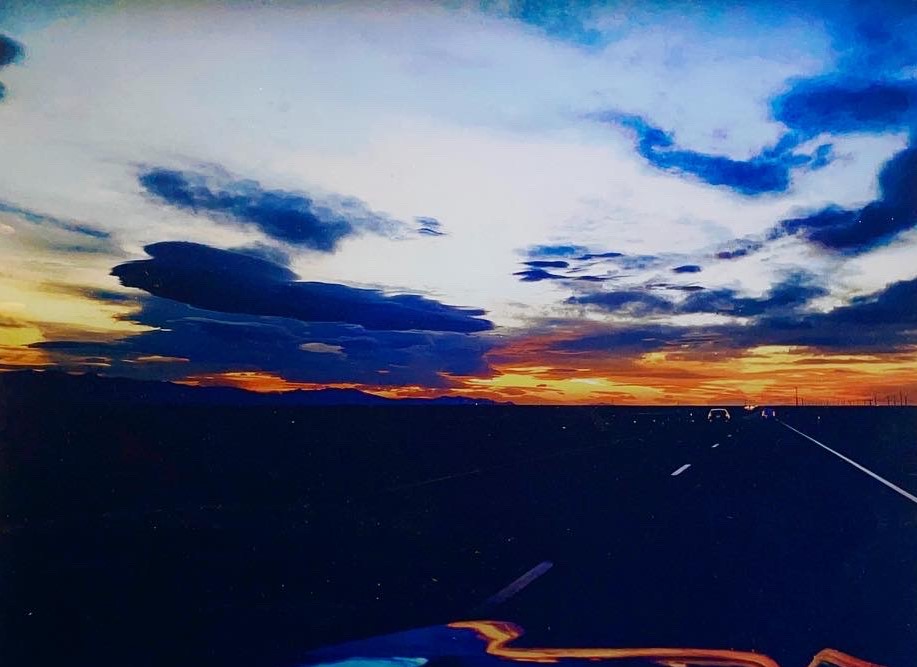 Jesse Fregozo
Jesse Fregozo is a native Angeleno who primarily works as a painter. He vocalizes the struggles of marginalized communities through the representation of identity and culture as a primary focus. Fregozo uses locations around his community as symbols of identity and a cultural lifestyle that has been carried down generation after generation. Fregozo straddles the line between design and pop culture in the development of his work. His intense works on canvas, paper, photography, and design are mediums for the development of his artwork. He has been part of "My Life", art exhibition at Kobe University, Japan. "Kidooo out of order"- Virtual art exhibition at Maryland Art Place (MAP) Baltimore Maryland. Fregozo was part of Praxis Studios and BigCity Forum collaborating with artist in residence, Ana Llorente. He also painted a mural at the annual "5k Run/Walk" community event at Homeboy Industries. Fregozo was also part of "Emerging Dimensions", mural exhibition at California State University, Dominguez Hills Gallery, and part of "Immi'Art 2022" art exhibition organized by CHIRLA at the Consulate General of Mexico, Los Angeles. Currently, Fregozo completed a mural at the U.S Bank Tower, located in downtown Los Angeles, event curated by muralist artist "ManOne". He also has an upcoming exhibition titled "My Neighborhood mi Barrio" at the Southgate Museum and Art Gallery. His painting studio is located at "The Hive Gallery & Studios" in Downtown Los Angeles. He also lives and works as a teaching artist at the Homeboy Art Academy based in Boyle Heights, CA where he is currently an Artist in Residence.
@fregozo_arte on Instagram
Sketch One
"I am Sketch One, a self-taught artist born in El Salvador and brought to Los Angeles at the age of 2.
I started to draw at the age of 14 graffiti was introduced to me and until this day it is a big part of my life and art.
In 2019 I started creating dioramas with toys and into what I now call my light up shadow boxes and shein kans, letting my imagination run wild. "
Sketch One takes the ordinary and turns it extraordinary. Using up-cycled materials, he transforms well-known pop icons and everyday objects to be gruesome and exciting. Look for his artwork scattered across the city.
@sketch_one_la on Instgram
Stacy Soriano
"There are moments we only get to experience once in our lifetime and I am passionate about capturing them with a camera.
My name is Stacy Soriano, born in Torrance California but raised in Riverside County. I began taking photos with the Kodak 35 mm disposable film cameras in the early 90's, around 9 years old and haven't stopped since.
My photographs vary in multiple subjects from nature, sports, to editorial photography due to my photojournalistic style. I graduated from Riverside City College with an associates degree in journalism and currently majoring in communications at California State University, Bakersfield.
When I am not stopping time with a camera, I enjoy listening to music, going on adventures, and family time."
@stacysorianophotography on Instagram